Car crashes into UrbanX team member!
29th November 2012
Unfortunately a key member of the UrbanX team was hospitalised when a car struck the vehicle he was in.
Hannah Gooden lost control of her Renault Megane and span over the bonnet of his black Audi, before coming to rest in the central reservation pointing the wrong way.
The scene of the collision: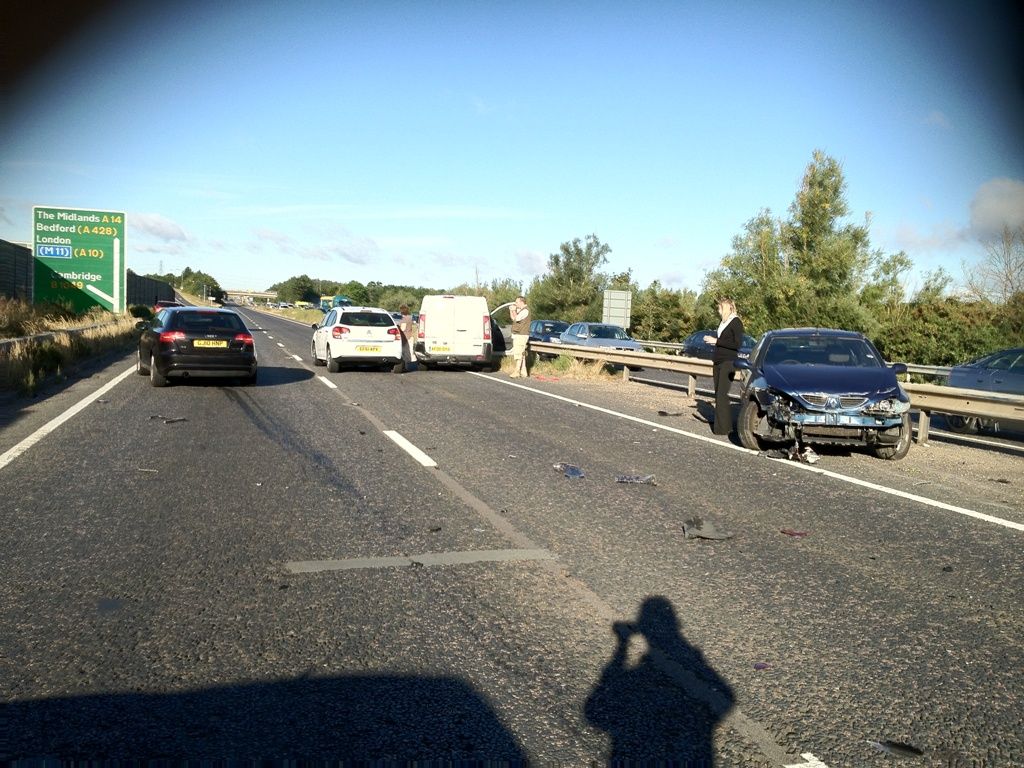 She claimed to have been hit by the Audi from behind, (despite this photo clearly showing the Audi in front)
Hannah Goodens car, showing the damage where she hit the member of our team:
The explorer was knocked unconscious in the collision, and suffered a fractured wrist, but was kind enough to give up his place in the only available ambulance to Miss Gooden, and was taxied to A&E. We are pleased to report he is out of hospital, fighting fit, and exploring once again!
Comments

By Gerv:
Glad everyone is ok.